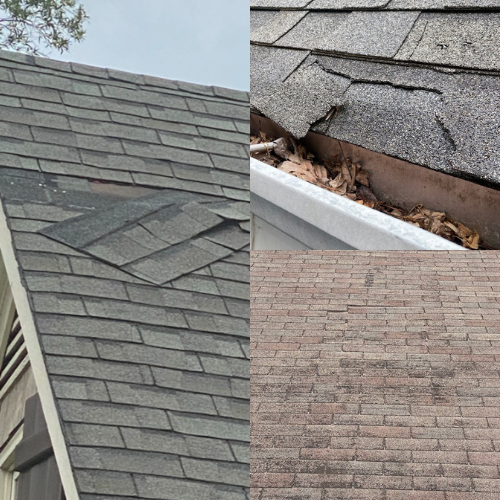 MAINTAINING YOUR RESIDENTIAL ROOF
Are you noticing cracked or missing shingles on your roof? Can you see the corners of the shingle tabs curling up? Are there granules in your gutters and scattered around your house? At certain times does the sun "shine" on exposed fiberglass? These are indications of damage to your asphalt shingle roof that need to be addressed soon. If a simple repair is all that's needed, we address the problem in the most cost-effective way. We will also give you a realistic assessment of the remaining life of your roof. When a storm causes damage, we work with your insurance company to bring your home back to its original condition. Our goal is your convenience and satisfaction. Contact Radiant Roofing Solutions Atlanta, LLC at (404) 538-1700 for a free roof inspection and evaluation. In the greater Atlanta, GA, area, there is no better team to service your roof.
A NEW ROOF FOR YOUR HOME
Roof Replacement in Atlanta GA
The team at Radiant Roofing Solutions Atlanta, LLC is highly skilled in all roofing services. Whether Asphalt, Metal, Cedar, Slate, Membrane, or Tile, we are the experts for your residential roofing needs. Inevitably, all roofs reach a point where repairs are no longer a good investment. Radiant Roofing Solutions Atlanta, LLC will help you determine when it is wiser to replace your damaged older roof. Today we have more exciting choices of roofing materials for your home than ever before. We present all the options, with attention to the budget, style, and longevity of your new roof. We complete the work in one day on most homes and leave your property cleaner than ever. All roof installations come with our industry-best 10-year warranty. Your satisfaction is guaranteed.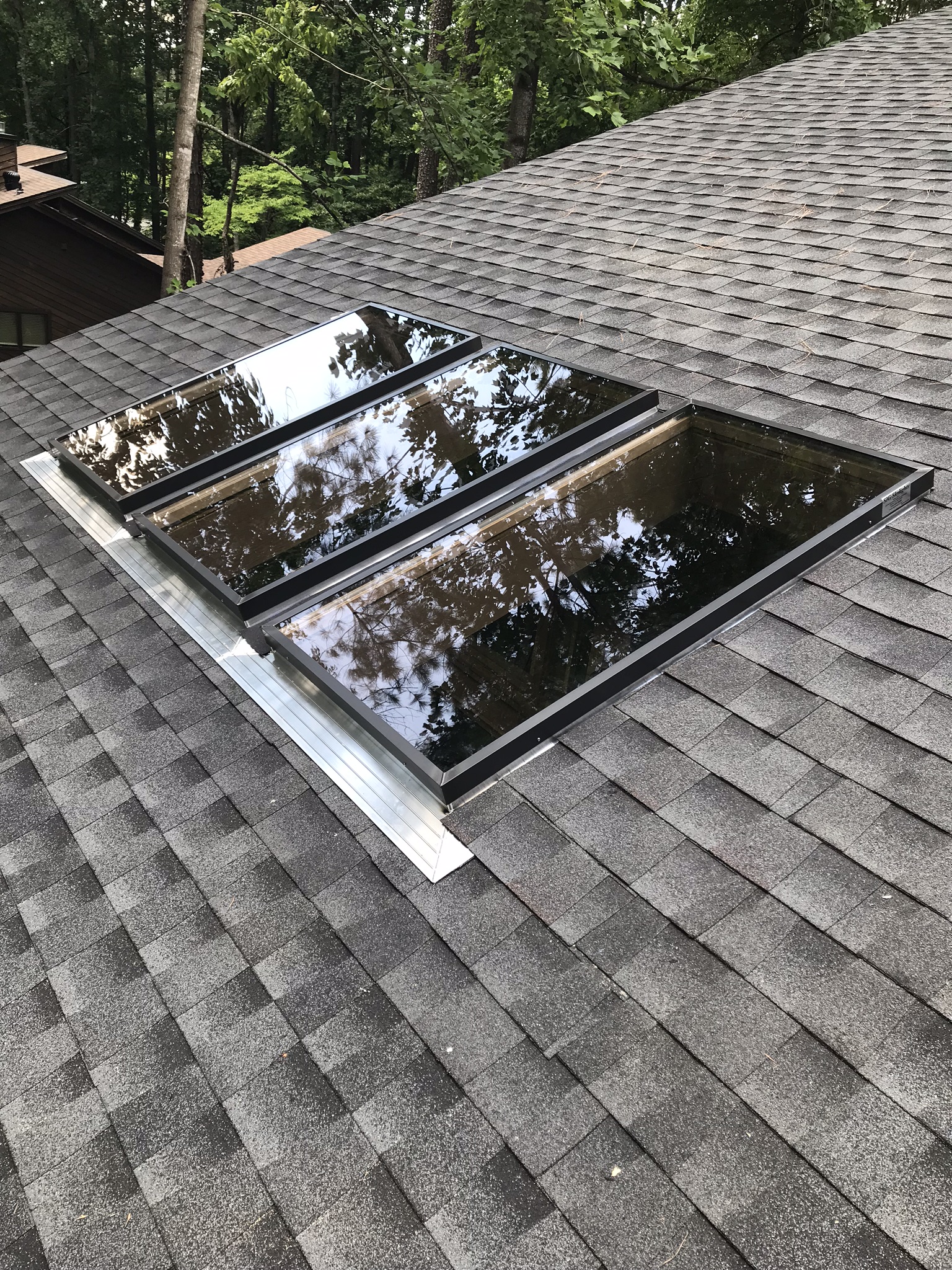 Additional Services
If you would like to add more natural light in your home or bring the outdoors in, skylights may be a great option. We offer the full Velux catalog and are the most qualified Atlanta roofing company to add these beautiful skylights to your home.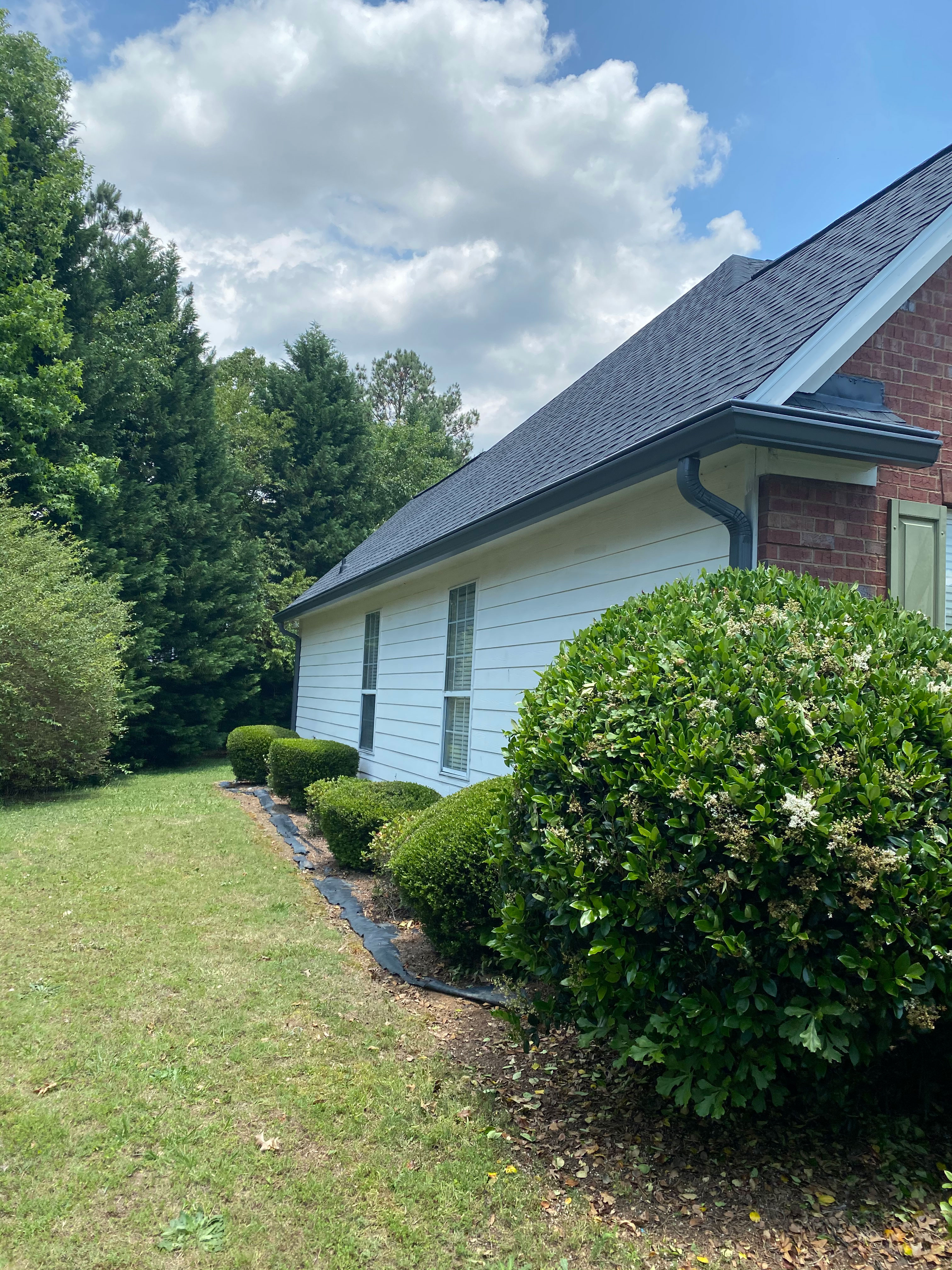 Gutters are an important element of your home's roofing system. If they become dented, pull away from the eaves, or leak at the joints, it may be time to replace them. This is a great opportunity to enhance the appearance of your new roof. We can install new seamless aluminum gutters, and match either your house's trim color or the color of your new roof.
When searching for a roofing contractor, you want a company you can trust. We have been a Licensed General Contractor since 1985, and have built every style of home, from Classic to Modern to Geodesic domes. When you call Radiant Roofing Solutions Atlanta, LLC, you are dealing with the experience no other Atlanta roofing company can match. Find out why our customers give us top-rated reviews, and refer us to family, friends, and neighbors. Let's get started today!
Dial (404) 538-1700 to Schedule an Appointment Today
For Roof Replacement or Repair in Atlanta, GA, or to schedule an appointment for a free roof inspection, call (404) 538-1700 today.