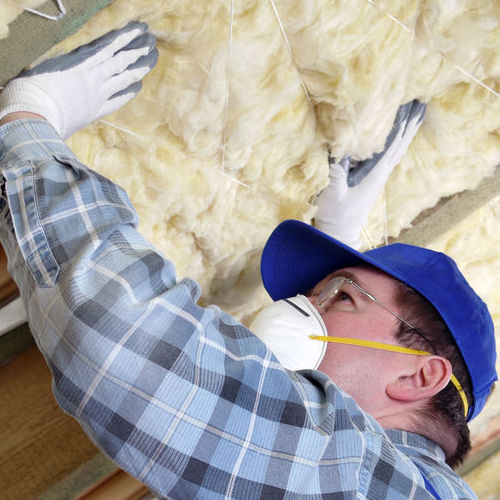 Better Insulation and Protection
If you are noticing that your energy bills are rising, there could be a few culprits to blame. One that many don't think about is actually their insulation. Home insulation is designed to help reduce the amount of heat transference throughout the year. This means during the summer, it should help prevent heat from entering your home quickly. And during the winter, it should prevent heat from escaping your home too quickly. Unfortunately, some insulation isn't up to the task. It doesn't last as long as it should and you suffer for it with higher energy bills and uncomfortable spaces. That can all be a thing of the past when you invest in a radiant barrier installation. Radiant Roofing Solutions Atlanta, LLC is the primary source you'll need for information about radiant barrier insulation in Atlanta, GA. Call us at (404) 538-1700 to get started.
What is Radiant Barrier?
Radiant barrier is a type of insulation and protection for residential properties. It's a thin, highly-reflective material that helps reflect heat rather than absorb it. More often than not it's installed inside attics to help regulate internal temperatures. A radiant barrier installation will actually help to block heat absorption rather than slow it down like traditional fiberglass. Is it better for you? That really depends on your needs. If you live in Atlanta or the Newnan area, then you know that summers can reach extreme temperatures. With a radiant barrier, you can protect your home as well as allow your HVAC system to operate more efficiently. All of this is dependent on the installation, however. For that, rely only on Radiant Roofing Solutions Atlanta, LLC. We are the leading expert in all things radiant barrier insulation. Our contractors have years of experience, knowledge, and qualifications.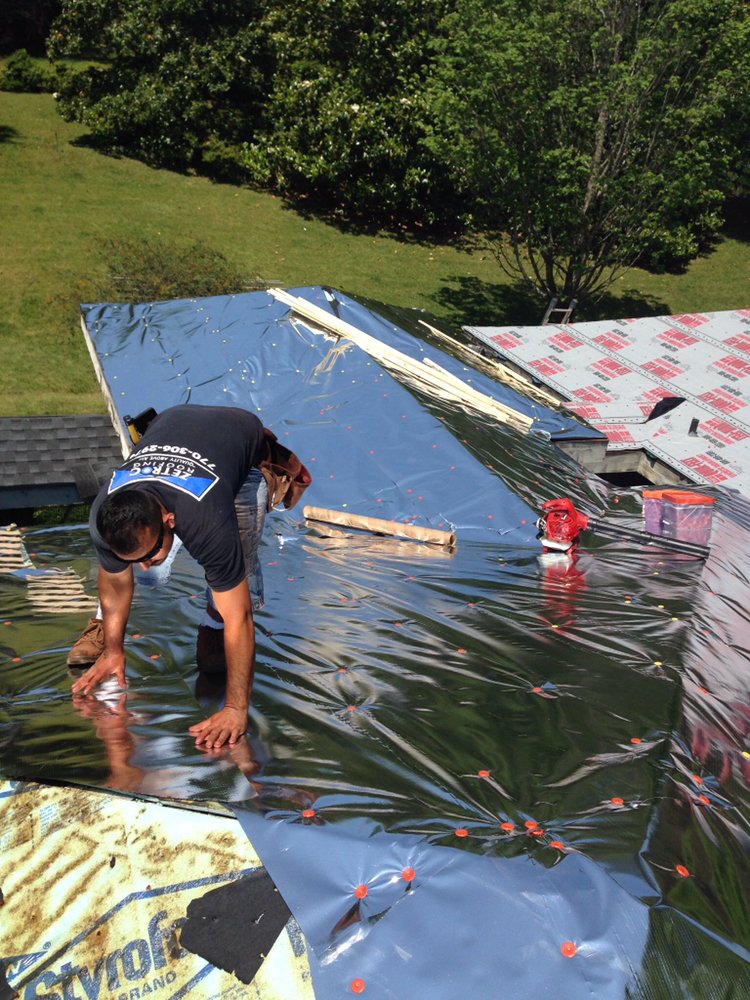 Types of Attic Insulation
There are a variety of attic insulation options on the market and there is no one-size-fits-all for every home. The insulation that you choose may not work for someone else. Finding the right fit for your home can feel daunting and that's exactly where Radiant Roofing Solutions Atlanta, LLC comes in. We can help you determine the best option based on need, budget, preference and more.
Fiberglass: The most common insulation found in residential properties. It can come in rolls, boards, batts, or other variations. It's used to help reduce the amount of heat transfer in and out of space.
Spray Foam: One popular option coming to residential properties is spray foam insulation. Unlike batted or blanket insulation, this option is literally sprayed over an area. It will start as foam that expands and eventually hardens, creating an air-tight seal that is resistant to water and mold.
Radiant Barrier: Rather than absorbing and slowing heat transference, the radiant barrier will actually reflect heat away. This is ideal for attic spaces that can reach deadly temperatures in the summer. It's also just as useful at keeping warmth in during the summer months.
Cellulose: This is often loose-fill or blown-in insulation. It gets its name from the fact that it doesn't appear to be held together by anything. This insulation is just set in an attic space and allowed to absorb heat.
Foam Board: A little more rigid in construction, foam board is an excellent way to insulation space. It's often used in unfinished spaces such as attics or basements. Foam boards provide a great amount of insulation and heat transference prevention.
When you are considering updating the insulation in your home, we highly recommend radiant barrier for your number one option. The Radiant Roofing Solutions Atlanta, LLC has over thirty years of experience with this material, so we know how to properly install it for professional and lasting results. Connect with our team today for more insulation options.
Radiant Barrier vs Fiberglass Insulation
So why choose radiant barrier over more traditional fiberglass insulation? There are a few reasons to choose this option, especially for homeowners in our area. One of the biggest reasons is that you can actually use a radiant barrier layer in conjunction with fiberglass insulation. The thin reflective material can be selectively applied over areas where insulation already is. The two will work together to prevent heat absorption, reduce heat loss, and better regulate your home. Additionally, a radiant barrier can be included in your roofing structure. That's right, if you are completing a roof installation or roof replacement, you can add this material under the shingles. Radiant Roofing Solutions Atlanta, LLC has years of experience designing and installing roofs just like this. In fact, it's our specialty. What we are best known for our radiant barrier roof installations. Our owner, Rod Hartman, has found a way to effectively design a roof that helps reflect heat which helps to protect and secure your home. So which is better? That's ultimately up to you. We believe there is a place for almost any insulation material, but we are very fond of radiant barrier insulation. Connect with our team today to learn more.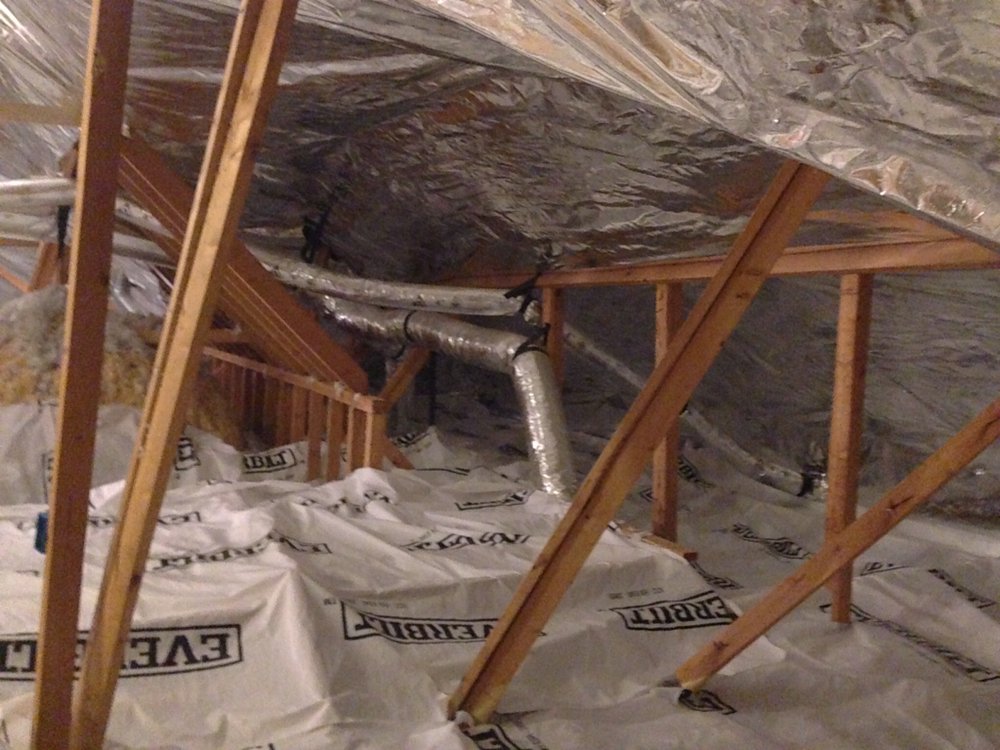 Connect with Our Team for More Services
Ready to work with the best? Dial (404) 538-1700 to connect with a Radiant Roofing Solutions Atlanta, LLC contractor about radiant barrier insulation for your Atlanta, GA home.