Solutions and Services You Can Depend On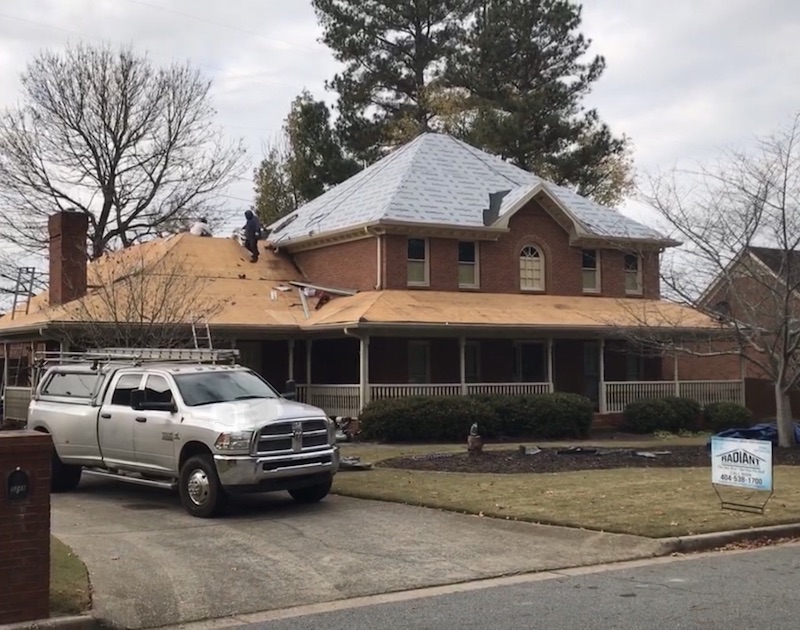 For your space, we understand that you likely want to experience real improvements rather than another version of the same thing you began with. When you choose to work with us, you'll get that very opportunity for real home improvements. Not only will you acquire a beautiful upgrade to the appearance of your property, but you can also include an energy-saving feature that adds comfort year-round, pays for itself, and the roof as well! Radiant Roofing Solutions Atlanta, LLC is the only roofing contractor in the Atlanta community with decades worth of experience incorporating some of the highest quality roofing systems with the NASA-invented radiant barrier.
Find out just what your roof can do for you today! Reach out to this company soon by using (404) 538-1700 to set up an appointment for radiant barrier solutions in Avondale Estates, GA.
Radiant Barrier Roofing and More
When you begin to see that your roof is no longer performing well, it may be time to consider weighing replacement.
Along with high-quality roofing options, you can trust our team with a variety of other services. Our contractors can also install seamless aluminum gutters, gutter covers all of which are color-matched to your existing roof. 
New skylights can open darker areas in your home with natural light. We install thousands of skylights with new roof installations. We also are the first call you make when storms come. Our team works with most major insurance providers and we'll work on all repairs quickly! Give us a call at (404) 538-1700 if you'd like to know why our customers recommend us so highly for roofing and radiant barrier solutions in Avondale Estates, GA!
Call to Schedule an Appointment Today
Ready to work with the best? Our company exists with the main purpose to provide you and homeowners just like you with roofing and insulation services that work. Contact this team by calling (404) 538-1700 for more about radiant barrier solutions in Avondale Estates, GA. We are ready and waiting to get a call from you.