Solutions and Services You Can Depend On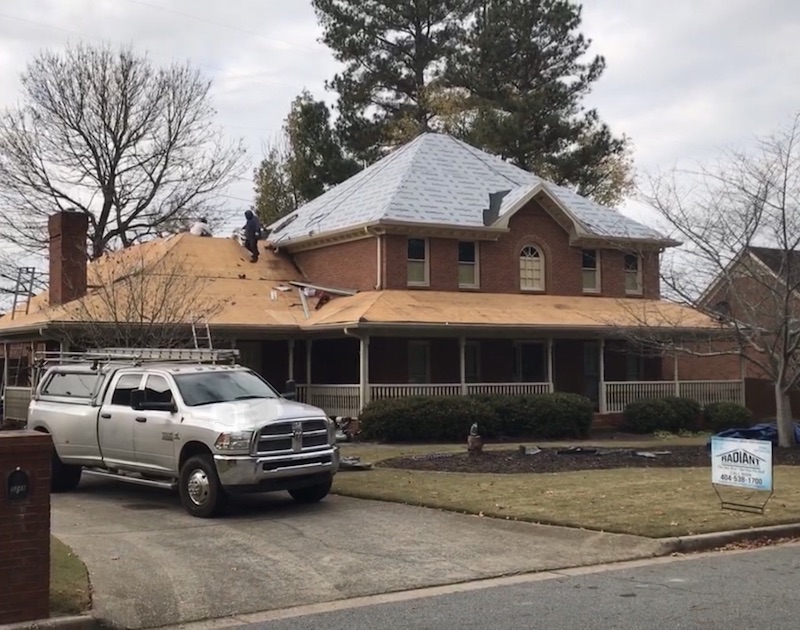 When it's about your home, you want to see actual home improvements, not just another version of the same old thing. With Radiant Roofing Solutions Atlanta, LLC, you experience a chance for actual improvement. You won't just get a better roofing system or home improvement, you'll actually get a system that can bring you great energy-savings, comfort all year-round, and it will ultimately pay for itself! Radiant Roofing Solutions Atlanta, LLC is the only roofing contractor in the Atlanta area with multiple years worth of experience merging some of the highest quality roofing systems with the NASA-invented radiant barrier.
Unlock your home's full potential today! Contact us today at (404) 538-1700 about radiant barrier solutions for your Forest Park, GA house.
Radiant Barrier Roofing and More
If you have noticed that your roof is no longer performing as well as it once did, it is likely time for a replacement.
In addition to all kinds of roofing solutions, and the option to integrate Radiant Barrier into the system, Radiant Roofing Solutions Atlanta, LLC offers other services. We install seamless aluminum gutters and gutter covers, color-matched to the trim on your home or your new roof. 
With a skylight installation, we can help open darker areas of your space. With thousands of skylight installations under our belt, Radiant Roofing Solutions Atlanta, LLC is the best team to trust. Rely on our company and call us first after your space has experienced storm damage. We have a great working relationship with most major insurance companies and we can finish just about any repair quickly. Call (404) 538-1700 and learn why our customers rate us the highest for roofing and radiant barrier solutions in Forest Park, GA!
Radiant Barrier For reliable insulation all year long, contact our team about a radiant barrier installation.
Radiant Barrier Roof Installation Along with a roof installation, we can also install a radiant barrier to better fortify the structure.
Residential Roofer When you need a team for all your residential roofing needs, contact us.
Call to Schedule an Appointment Today
Are you interested in working with simply the experts? Radiant Roofing Solutions Atlanta, LLC was created to provide the members of our community with relevant and necessary roofing and insulation solutions. Reach out to this company by using (404) 538-1700 to get started on radiant barrier solutions for your Forest Park, GA property today. Our company is available and ready for your call.